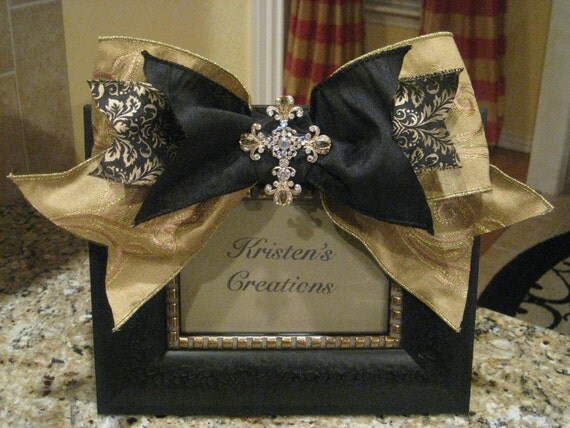 Frames are so fun to decorate with, especially frames adorned with bows and jewels! Kristen at
Kristen's Creations
showcases many of her handmade frames and tassels in her beautiful home.
Each frame is adorable as it is personalized with a unique touch. Definitely worth checking them out at
Kristen's Etsy Shop
where she can make one unique for you! I think I am going to head over there to add some to my Christmas wish list.